Kumu Ke`alaanuheaokalaua`e
Kumu Hula
My name is Pat Ke`alaanuheaokalaua`e Toyama, or Ke`alaanuhea. Many people simply call me Anuhea. I was born and raised in Honolulu, Hawai`i, graduating from Sacred Hearts Academy and the University of Hawai`i at Manoa. My husband, Don Toyama, was born, raised, and educated on Maui. He was known as Uncle Don, and was present at all our classes and performances until his passing in July 2017.
Now that I'm in my seventh decade of life, it's my turn to share the culture that I have been fortunate to have been a part of, from birth to present. I have been sent this wonderful opportunity to share what I've learned through the Ohana Dance Group hula halau.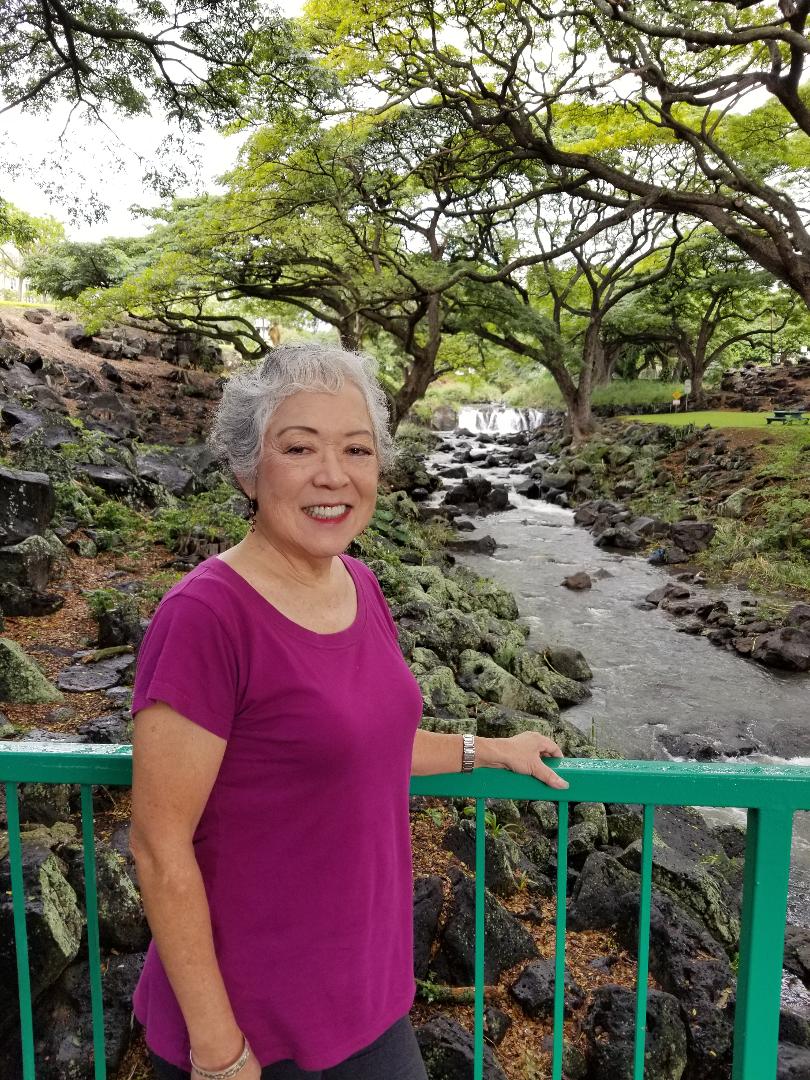 I have been blessed to be able to study under Loea Kawaikapuokalani Hewett. Training has been challenging, and there has been an amazing amount of cultural, intellectual, and spiritual growth occurring. Many have benefited from the teachings I have shared with them, a small part of my effort to assist in the preservation of Hawai`i's culture.
Our Kumu Hula moved back home to O'ahu in late 2019. She continues to be actively involved in the halau remotely and has named Kūponoikalani as her Kokua Kumu in her absence.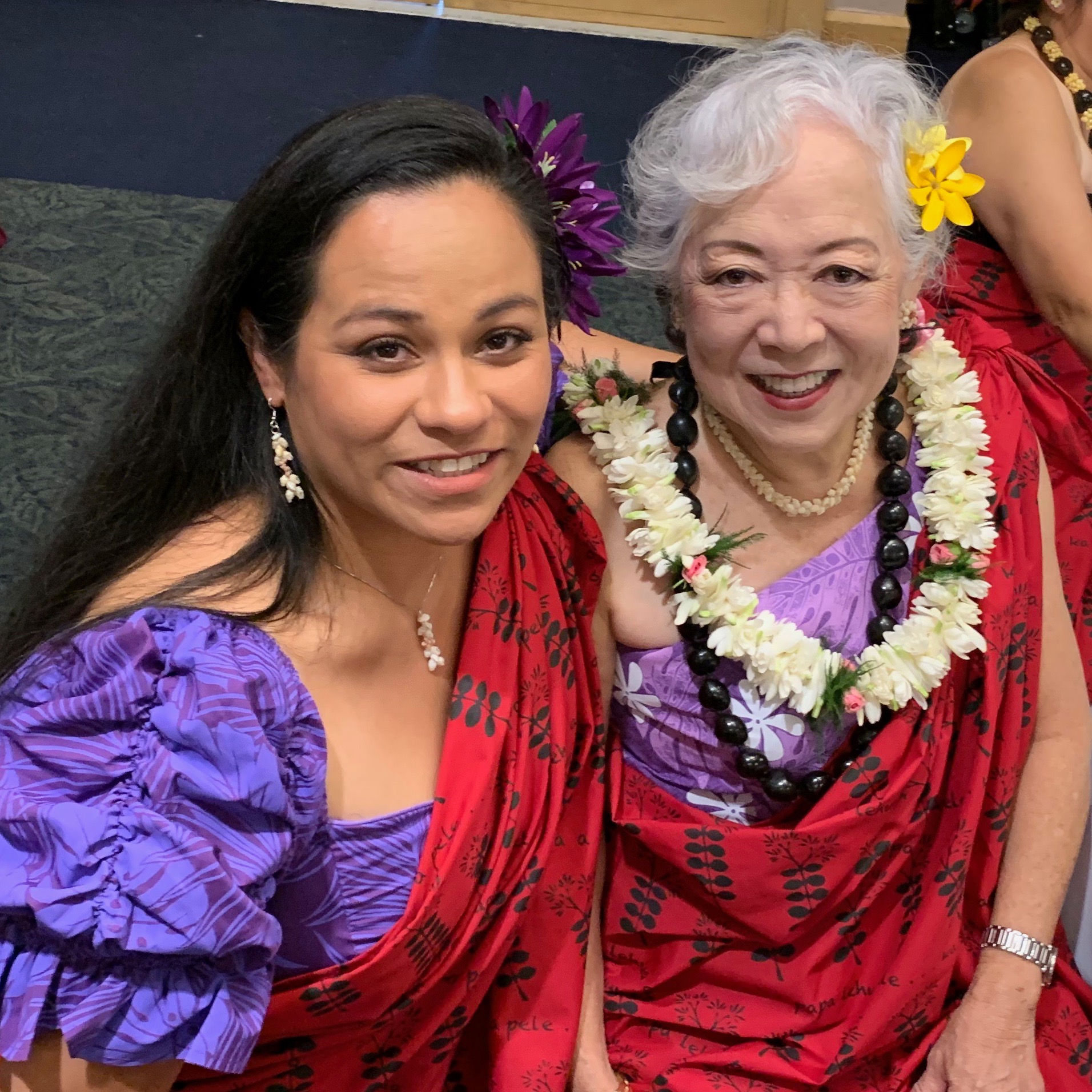 Hula Journey
Many people have traveled with me on my hula journey which began at age 5. Moving to Sacramento in 1986, I have been influenced by teachings from na kumu hula, the longest being Loea Naomi Kalama. I have attended numerous hula workshops with na kumu hula in Hawai`i and California and have participated in hula competitions, exhibitions, public and private events.
To enhance my growth and learning, I continue to attend in-depth hula workshops in Sacramento and Hawai`i, such as the E Pili Kakou, and the Waikiki Hula Conferences. Most importantly, I have been Loea Kawaikapuokalani Hewett's haumana since 2008 and have `uniki'd under him at Kahalelehua in Ola`a Hawai`i.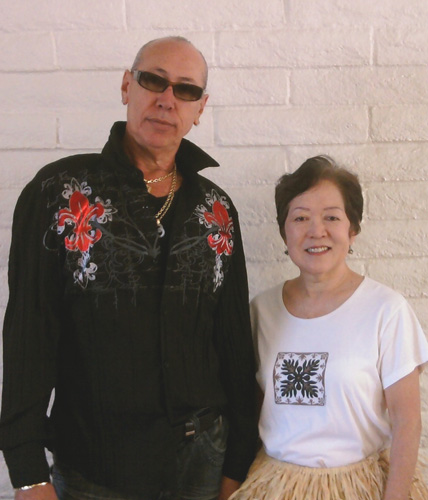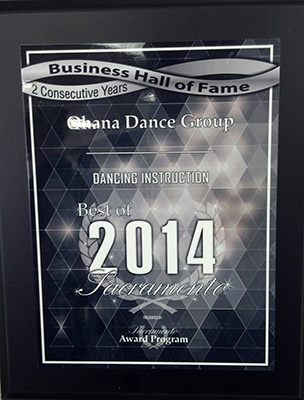 Second Consecutive Year of the Sacramento Business Hall of Fame Award - Dance Instruction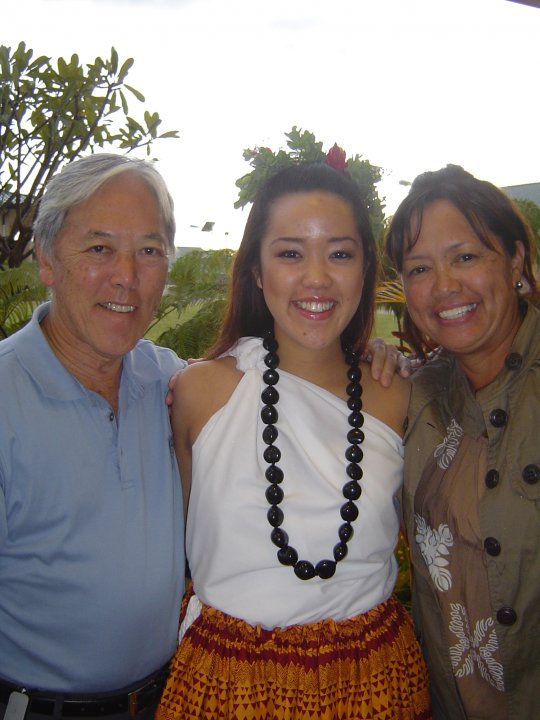 Niece, U`ilani Tanigawa, Kamehameha Schools Class of 2010 with parents, Paul and Oma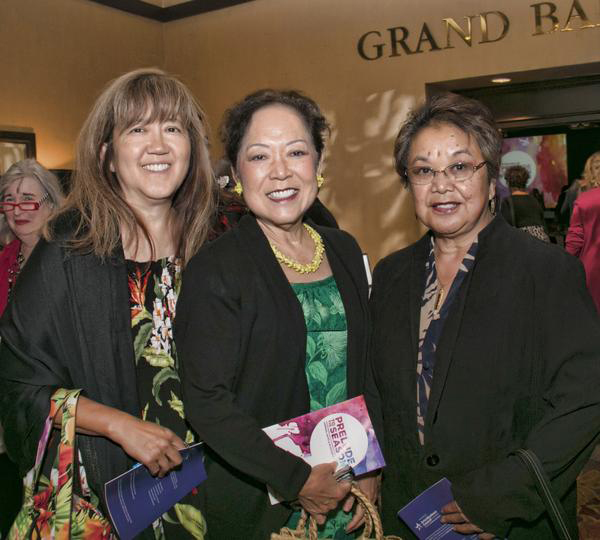 Finalist for the Arts Management Excellence Category of the Prelude Awards
by the Arts and Business Council - October 2014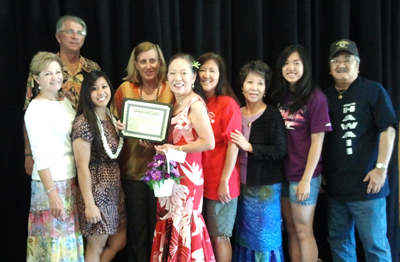 Halau Supporters at Award Ceremony - June 2012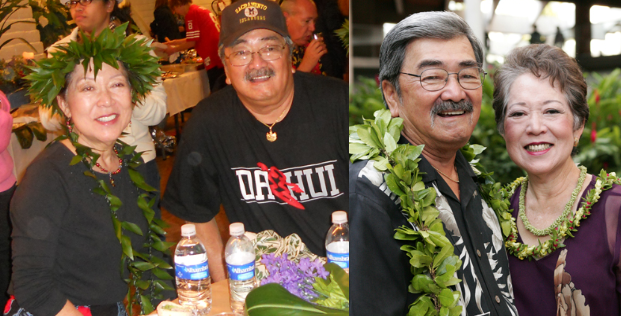 Kumu anuhea and Uncle Don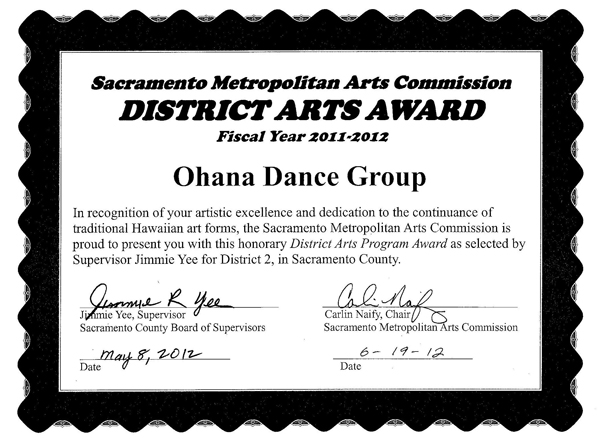 Sacramento Metropolitan Arts Commission Award 2011-2012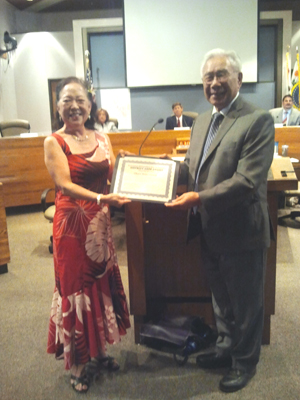 Certificate and Award Presentation by Councilman Jimmy Yee - June 2012

Ohana Dance Group
6235 Belleau Wood Lane
Suite 1B
Sacramento, CA
95822-5828